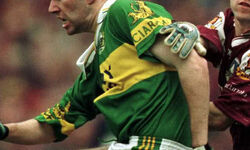 Elite League Limmie is a sports-based RPG set in the Star Wars galaxy in a relatively peaceful era, well past the events of the original trilogy. The year is 262 ABY. A third Republic, born from the ashes of a bitter civil war that tore the resurgent Galactic Alliance apart, ranges over half the galaxy from Zonju V to Ithor, bringing peace and stability to its member worlds. From Rothana to Naboo, the infant Roon Trade Organization fosters economic growth among planets of the Outer Rim, determined to make their own way apart from the Core. Independent systems range from the Hapes Cluster to the edge of the galaxy, always with one eye watching their neighbors. Though the galaxy is not unified, it is at peace.
Except on the Limmie field.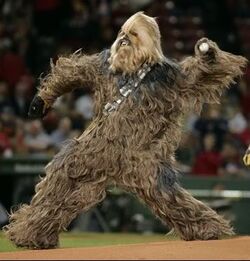 In the Core its name is Limmie. In the Rim it is known as bolo-ball. To the Mandalorians it is meshgeroya, "the beautiful game". No matter what they call it sentient beings throughout the galaxy go nuts for the sport. Some of the galaxy's most heated arguments concern matters like who the best player in the galaxy is or whether Tan Strensky and the Chandrila Patriots were greater than Rhia Grames and her Nar Shaddaa Smugglers. Fans have been known to riot when their team loses, and sometimes when they win.
The vast majority of teams play in the large Premier League, but a few will receive the privilege of being selected to play in Elite League Limmie. The Elite League is the pinnacle of the sport, the highest level of competition in existence. It is the Elite League that hands out the most coveted trophy in the galaxy: the Galactic Cup of Limmie, the three foot tall silver chalice etched for all eternity with the names of past champions.
Every season features passion, artistry, and drama as each game unfolds. There is glory to the winners and heartbreak for the losers. Politics both on and off the field permeate the sport. Dynasties will rise and fall. Today's unassuming rookie could become the face of the sport tomorrow. And never forget that beneath the surface the credits flow through it all. Every emotion in the galaxy can be found on the Limmie pitch, which leaves only one question:
Are you ready for some Limmie?